USA Microgrids Case Study
Enter your email to receive this case study for free.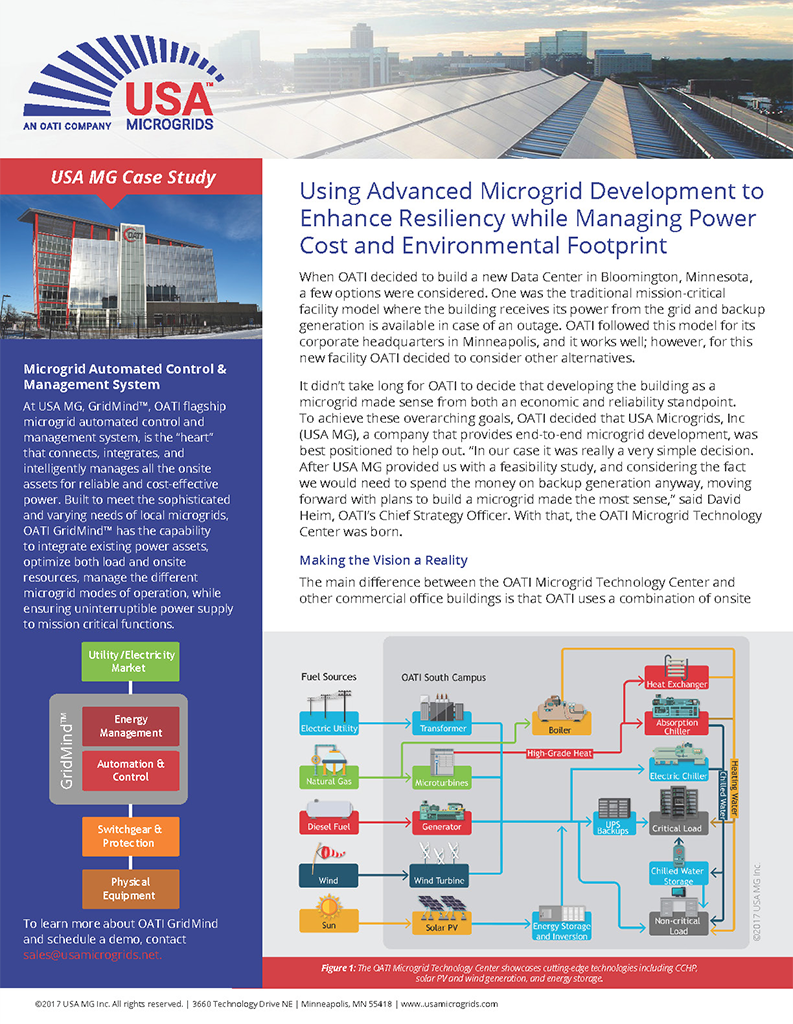 USA Microgrids Case Study
When OATI decided to build a new Data Center in Bloomington, Minnesota they determined it made more sense to build their own microgrid to ensure reliable power for their mission-critical Data Center. To achieve these large encompassing goals, OATI decided that USA Microgrids was best positioned to help out.
The USA Microgrids MTC Case Study delves into:
• The cutting-edge technologies used to provide power in the OATI Microgrid Technology Center
• How the OATI Microgrid Technology Center was designed to power the building, even in the event of a power outage